Alex Pardee on Tiger Blood, and a Chance to Win the Original Drawing
Juxtapoz // Wednesday, 02 Mar 2011
1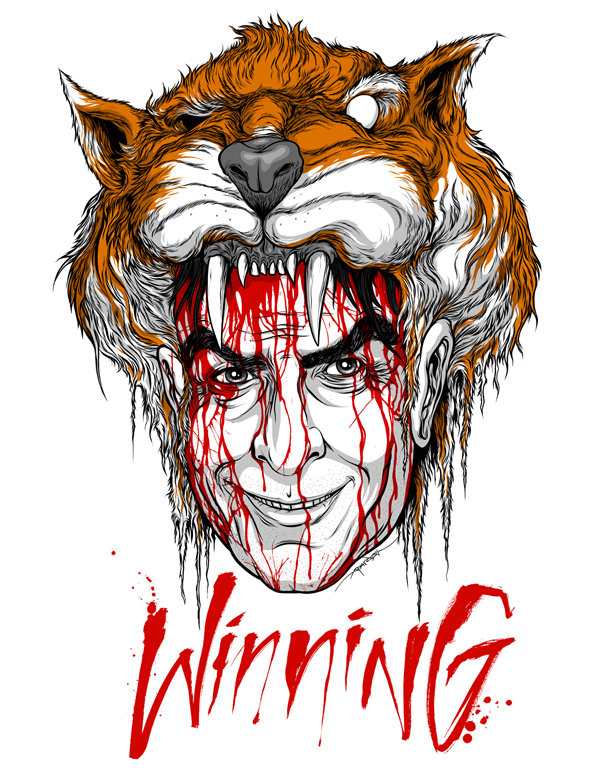 We feel as if you don't know the reference to Tiger Blood in this giving week, there is a bit of "pop" research you need to do. But Alex Pardee has the CliffNotes for you here, because who hasn't wanted to tell 300 million people that you have tiger blood? We told 3 people this morning, and it felt great.

"Winning. Duh."

Alex Pardee and ZeroFriends just released (at, in their words, "WINNING" speed) a brand new signed (but not limited or numbered) print of a drawing that Alex did of his favorite lunatic (Ricky Vaughn everyone).

The print available in 2 sizes: the full Size of 17" x 22," and mini-win size of 8" x 10".

Also, visit Alex Pardee's blog for a chance to win the original drawing. All you have to do is buy a print in the Zerofriends webstore to be entered. Because everyone who is tired of not saying their special should have a chance to win something from their little living rooms and small couches.