Back Talk: A Conversation with Dan Witz
Juxtapoz // Friday, 15 Jul 2011
1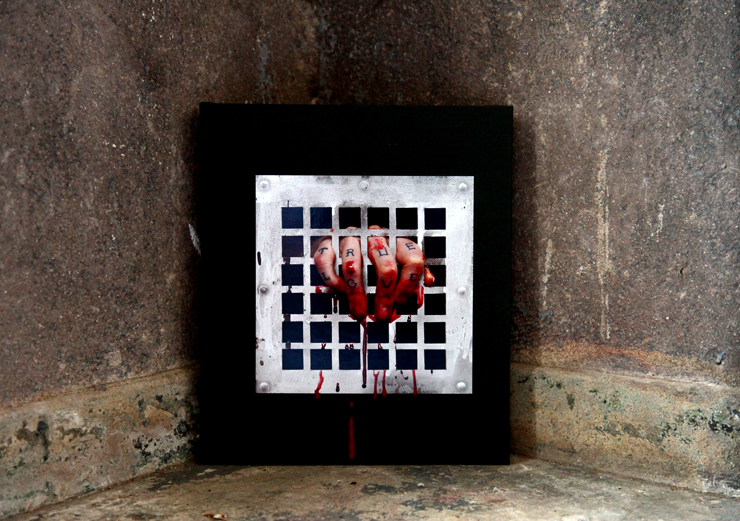 A Street Art pioneer of more than 30 years, Brooklynite Dan Witz began putting his experimental work on the streets of Manhattan's Lower East side while a college art  student in the late 1970s.  A classically trained oil painter and romancer of light, the studio work of Witz is energized and inspired by his Street Art forays that keep getting stranger and darker, more stunning, beautiful, and morbid. Using techniques of 17th century European masters, Witz builds layers of oils and transparent glazes over digital image canvasses to create realistic interludes on the street that'll stop you dead in your tracks, commanding you to question if what your seeing is real. ~

Steven P. Harrington and Jaime Rojo
1. One reason you make art:
To keep me seeing.

2. The last good movie you saw:
"Enter the Void"


3. Something you've always wanted to do, but have yet to:
Usually the last one I've visited on a street art junket. So that would be Katowice, Poland. And before that, San Francisco.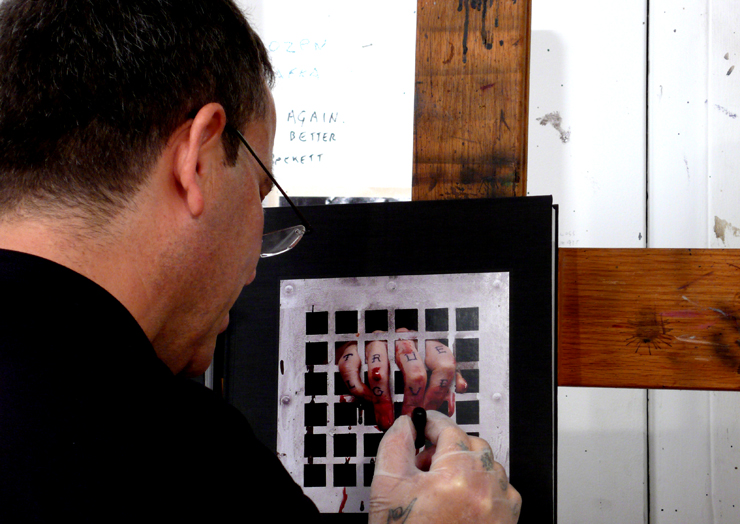 4. A few words that sum up your philosophy on life:
Try Again. Fail again. Fail Better.
5. Something you want the world to know about you:
Originally, back in the late 70's, when I first started painting on the street, even though I was dead serious about it, I thought of street art as a sort of hobby, as something enjoyable I did for myself on the weekends. This is the real reason why I kept at it for all those years before street art became fashionable: not because I thought of myself as some kind of pioneer or anything, but because I was having so much fun.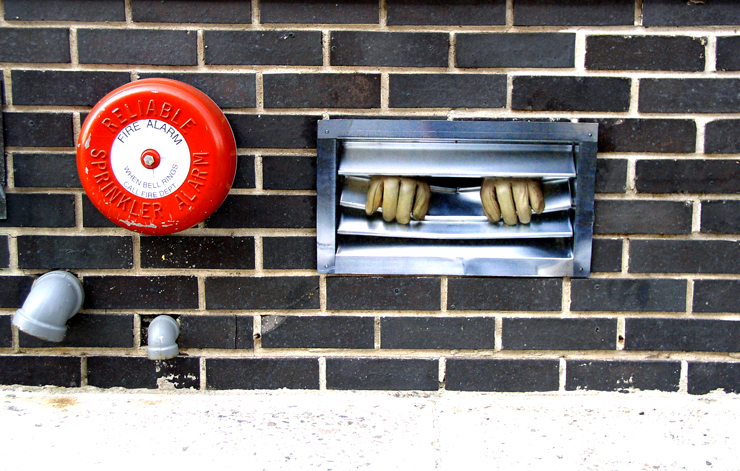 6. Something that concerns you:
How greed and selfishness always seems to win.
7. Artists you admire:
The usuals: Rembrandt, Goya, Manet, Cezanne, Picasso, Duchamp, Pollack, Warhol. I don't necessarily like their all their work but I admire them for being game changers.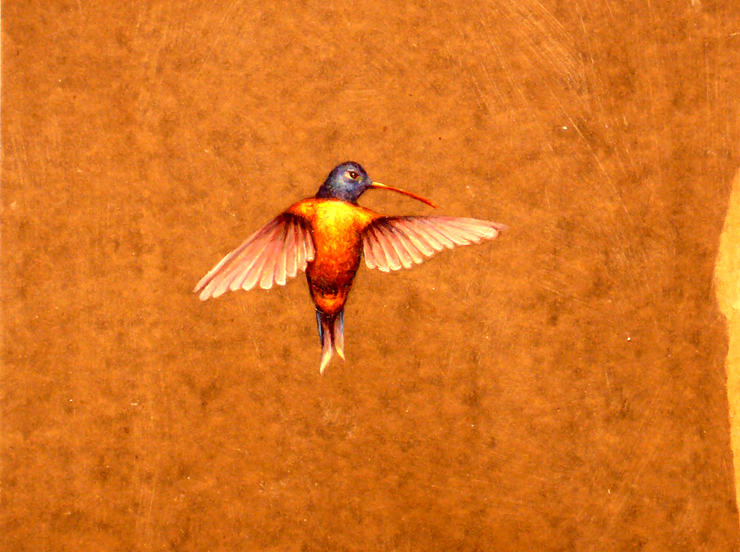 8. Favorite quote(s):
Try Again. Fail Again. Fail Better (Samuel Beckett)
9. The first record or CD you ever bought? The last album you downloaded?:
First was Pink Floyd, "Dark side of the Moon", last was Howlin' Wolf.
10. Something you do when you're procrastinating?
Make art. The task I'm avoiding usually has to do with e-mailing and writing—with answering difficult questions like these. Who knew that being an artist meant having so much homework?
11. The moment you realized you were an 'artist':
Whenever I tried to do something else creative. Notably, my brief career as a punk rocker.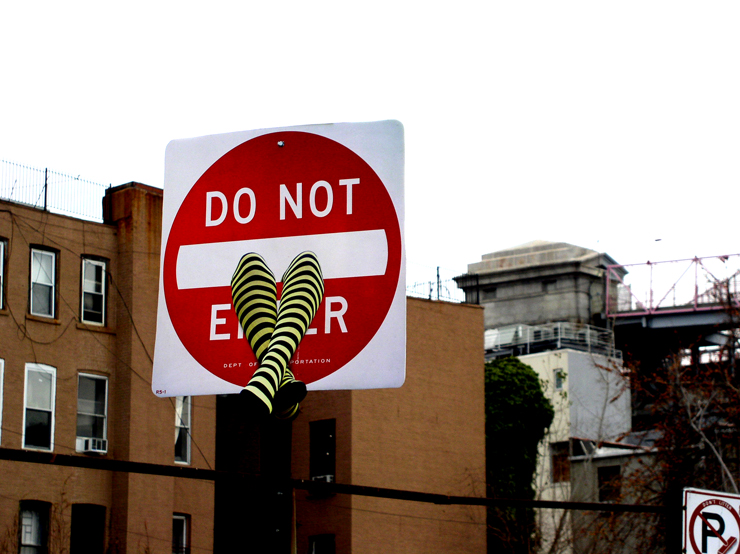 12. Something you wish you could change or alter about yourself:
Chronic financial difficulties.
13. What is the biggest risk you've ever taken and was it worth it?
Deciding to have a child (it's due in November). I guess this is one of those time-release risks—but everyone seems to agree it's worth it.
14. What do you hope to accomplish in the next five years of your life
Be a good father while still maintaining an adventuresome art practice.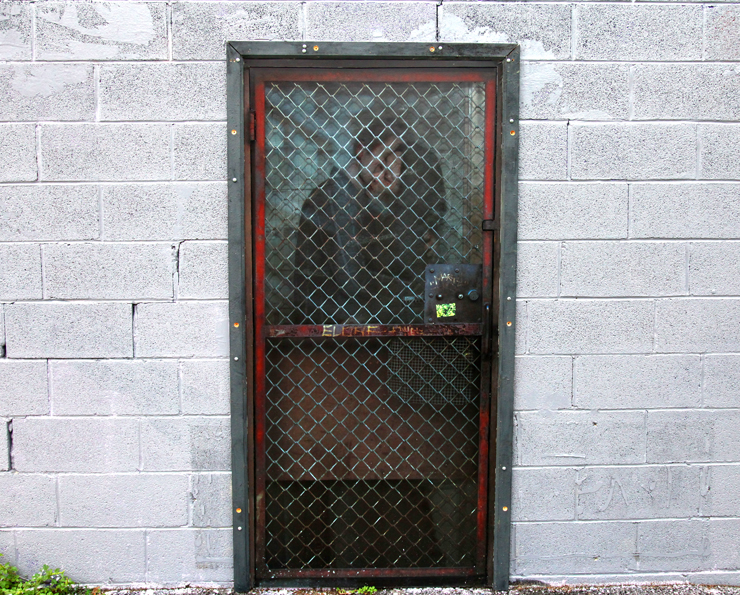 All photos © Jaime Rojo
You can see Dan Witz's work in the new group show, "Street Art Saved My Life: 39 New York Stories"
Curated by Steven P. Harrington and Jaime Rojo, founders of Brooklyn Street Art
In collaboration with ThinkSpace Gallery
Opens at C.A.V.E. Gallery, Friday August 12th 6-10pm
Runs until September 4th
C.A.V.E. Gallery
www.cavegallery.net