Back Talk with Jacub Gagnon
Juxtapoz // Thursday, 28 Apr 2011
1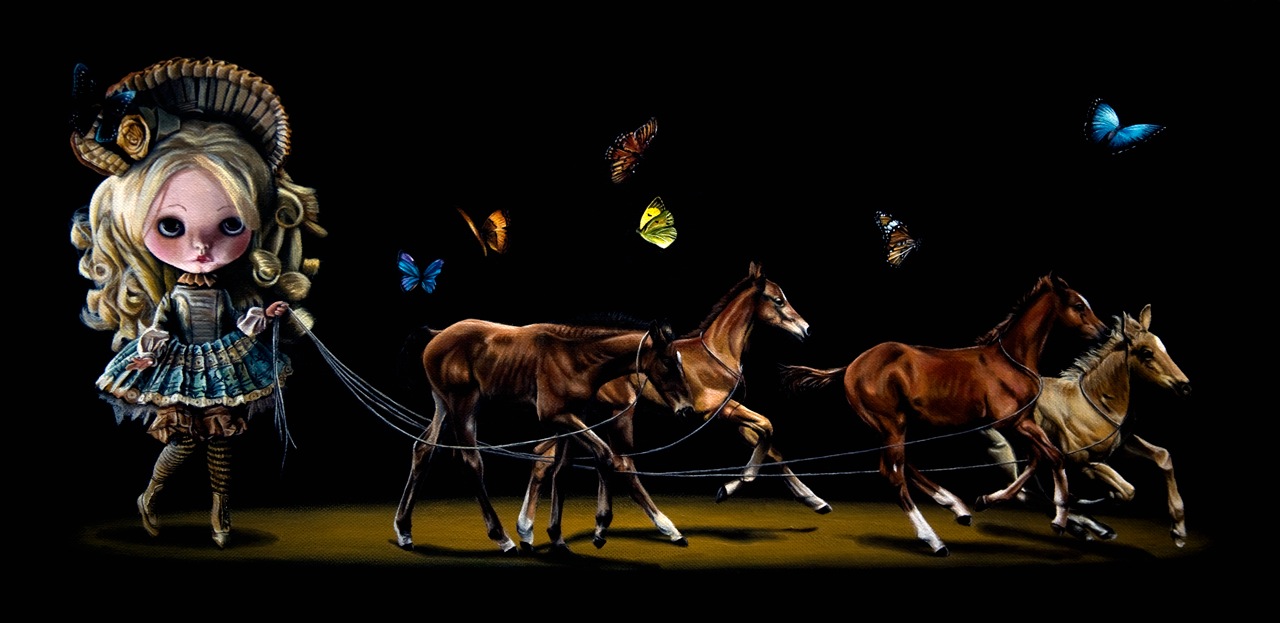 Jacub Gagnon
is one of Toronto's great emerging artists in the new contemporary movement. He graduated in 2009 and holds a BFA specialized in Drawing & Painting from the Ontario College of Art and Design (OCAD) in Toronto, Canada. He is showing at Thinkspace Gallery in Culver City starting April, 30.
Gagnon's greatest strength derives from his ability to transfer the fine qualities from his drawings to canvas. Gagnon renders miniscule forms with great accuracy. His work is heightened from his aptitude for color and applying layers.
1. One reason you make art:
I want to bring enjoyment into peoples' lives
2. The last good movie you saw:
If you take out the word 'good' I guess that would be Sucker Punch!  Cool CGI, bad story.
3. Something you've always wanted to do, but have yet to:
Write fantasy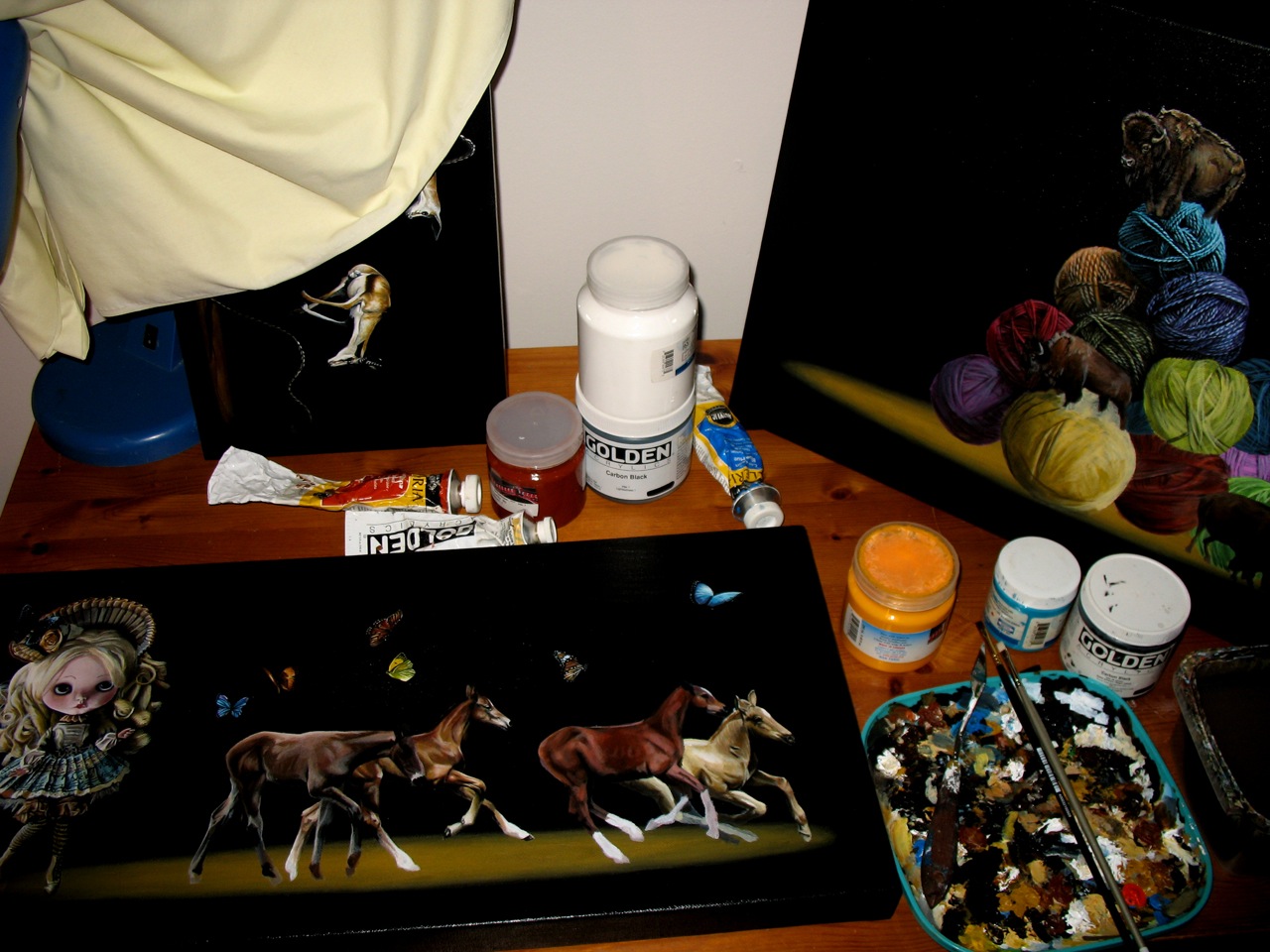 4. Favorite country or city visited:
Italy is definitely one of my favorites, beautiful cities, beautiful landscape, and lovely people
5. A few words that sum up your philosophy on life:
People will always surprise you, sometimes for the worst, hopefully for the better, so keep an open mind and be willing to trust and take chances, because what's life without a little surprise?
6. Something you want the world to know about you:
I would eat Captain Crunch with Crunchberries every day of my life if I could only buy them here in Canada!  Also, I accept care packages of said Captain Crunch with Crunchberries, shipping address upon request!
7. Something that annoys or frustrates you about people:
Crabbiness; I see too many people that are always in bad moods or upset about something.  Some people need to learn to enjoy life a little more and not let all the little things perturb them so much!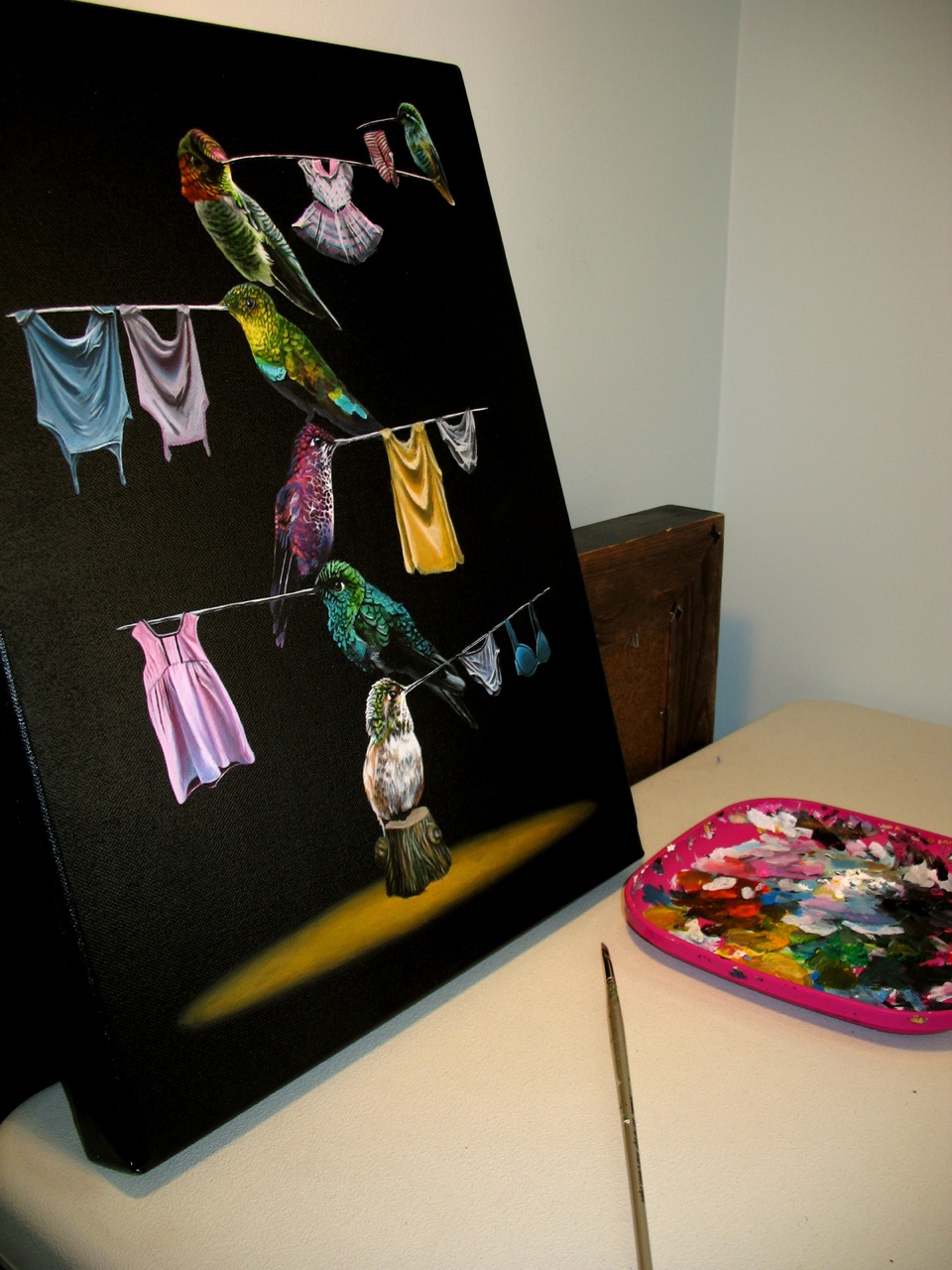 8. Something that concerns you:
On a small scale, the safety of my paintings when I ship them.  In the bigger picture, landsharks.
9. Artists you admire:
There are many both past and present.  To name a few more current who really stand out to me: Esao Andrews, Greg Simkins, Martin Wittfooth, TIN, and Josh Keys.  Props to them!
10. Favorite quote(s):
I have never been able to pick a favorite quote, too many great people have said great things.
11. The first record or CD you ever bought? The last album you downloaded?
First- Frogstomp by Silverchair (still love that album)
Last- Valleys of Neptune by Jimi Hendrix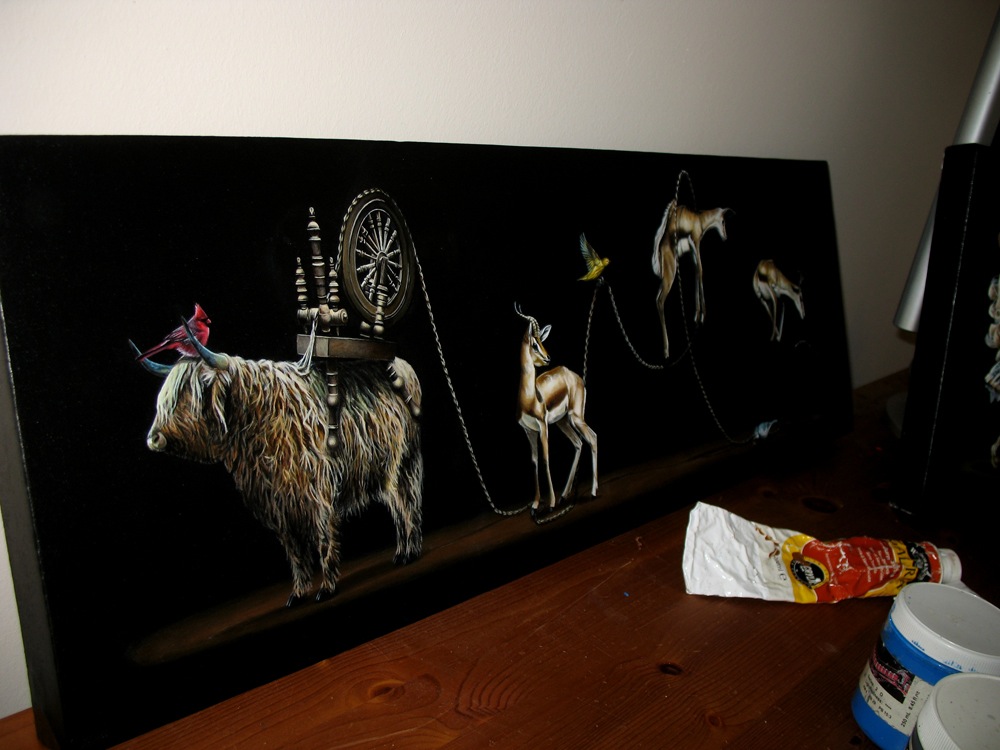 12. Something you do when you're procrastinating?
I internet surf, it's a bad habit.
13. What is your most defining characteristic?
My trademark poofy hair.
14. What is your greatest fear?
Someone recently said to me that their greatest fear would be to wake up one day and realize that they never followed any of their dreams or did any of the things that they really wanted to do in life.  Though I live an optimistic life and try to keep regrets to a minimum, the idea of missing out on dreams and falling short of goals is a fearful one. 



15. The moment you realized you were an 'artist':
I feel I had a couple of these moments.  After one of my very first shows I received an email from a stranger who had really enjoyed my work and was intrigued by it.  He wished me the best with my future paintings and said that he was looking forward to see what was next from me.  It was a simple gesture on his behalf, but it had a big impact on me.
16. Your greatest quality:
I have a very optimistic outlook on most things.
17. Something you wish you could change or alter about yourself:
I'm thinking about getting metal legs.  It's a risky operation, but it'll be worth it.
18. What is the biggest risk you've ever taken and was it worth it?
Besides my future metal legs operation, deciding to give this artist thing a go rather than switching fields or continuing my education.  It's been worth every minute.
19. Something you wish you had known five years ago:
The future is better left unknown I think.
20. What do you hope to accomplish in the next five years of your life?
I hope to make art that I'm proud of, travel some more, pay off my student loan, and enjoy some good times with great friends.
Elements and Oddities
New works from Yosuke Ueno and Jacub Gagnon
Reception with the artists: Sat, April 30th 6-8PM
On view April 30th – May 14th
Thinkspace / 6009 Washington Blvd. / Culver City, CA 90232 / Wed-Fri 1 to 6PM and Sat 1 to 8PM
www.thinkspacegallery.com