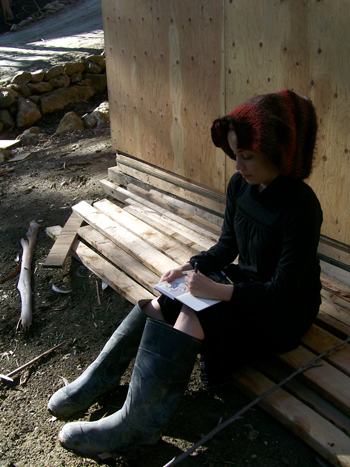 Mia, whose three-person show at Corey Helford Gallery opened last weekend, provides insight on what it is like to be a young, rising star of the art world—including her claim that she "has never been kissed". Which we aren't sure we believe, by the way, with a face like that.
Since graduating from Otis two years ago, she has continued to produce surreal, fairy tale-esque imagery that seems to allude to an entire world outside of the frame's focus.
Take a peek into Mia's world and check out her Back Talk here...
How do you feel right now??
Inspired. Ideas for my next set of paintings are swirling like jellyfish, and I've got a net...
If you could wake up in a different place tomorrow morning, where would it be and what would you do?
Under the stars in a dark forest surrounded by wolves. And we would go hunting together.
If you lost your creative skill, how would you see yourself making a living?
?If not an artist, then an astronomer, an archaeologist, or an alchemist.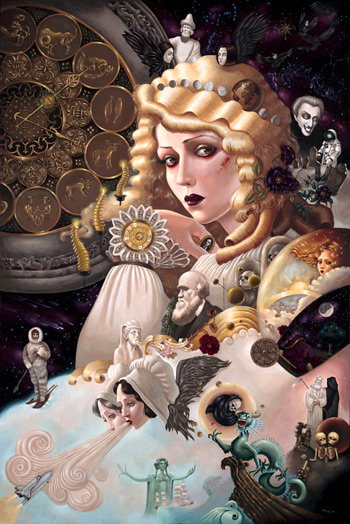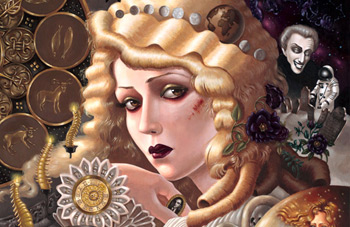 If you could punch one living contemporary artist, who would it be?
Christian Riese Lassen, because I was hoodwinked into buying his stationery as a child (although his website is great for a laugh).??
Was your first kiss worth writing a song about?
?I've never been kissed, but I don't think that's song-writing material anyway.??
At what point were you particularly happy?
?I'm always happy when I'm around my sister.??
No regrets allowed, but there must have been one?
I wish I could do art school all over again, and this time be less of a worrywart.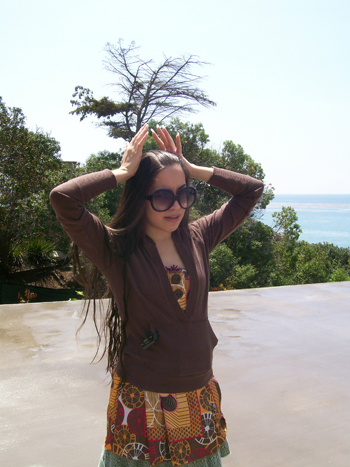 What trait do your friends have in common?
?They are creative, hard-working, and loving people.
If you had to evacuate your home or studio, what's the one thing you would grab?
?I own too many things that are of sentimental value so I'd probably go for a practical option in a moment of panic—my iMac and hard drive.
Greatest love of your life?
?Art in its many forms, my family, and nature.??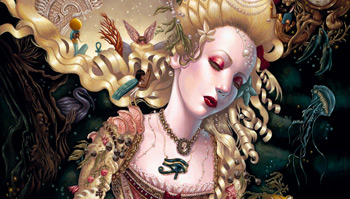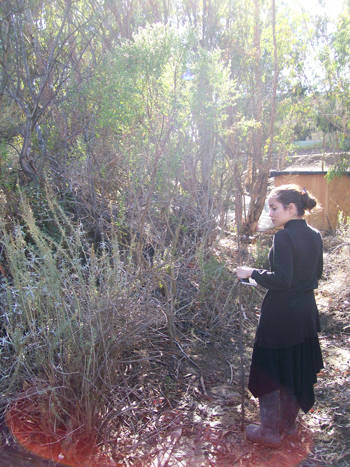 What is your favorite vice?
?Watching movies.?
When you blow out the birthday candles, what do you wish for??
It's a secret, otherwise they won't come true.??
If you could play a character from a favorite film or TV show for a day, who would it be?
?Severus Snape.??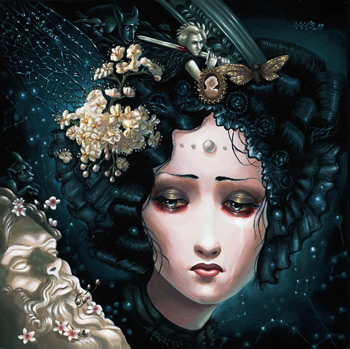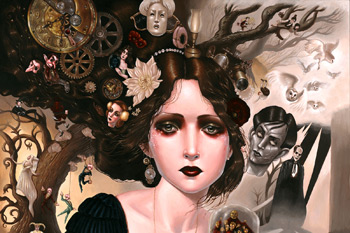 Do you ever lie?
?Try not to, but I do when it's necessary...??
Do you think viewers understand the intent of your work??
My work is intentionally ambiguous and rather mysterious, which I think is part of its appeal. While I don't think viewers fully understand my intent, I'm sure they get the gist of it or at least find their own reasons to like it.
What virtue can you do without? ?
Sometimes I would love to throw away my responsibilities and just be an irresponsible 5-year-old.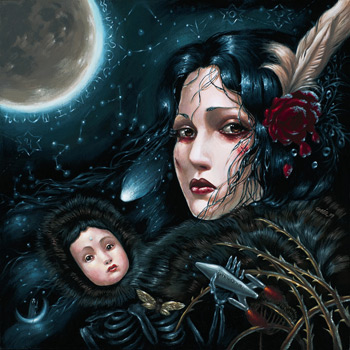 Do you even notice when you're swearing??
I don't swear that much, so I'd know it if I did.??
What has been your proudest moment?
?Being named Valedictorian of the class of 2007 at Otis, although it was mixed with mortification because I hate giving speeches. A good balance, I think.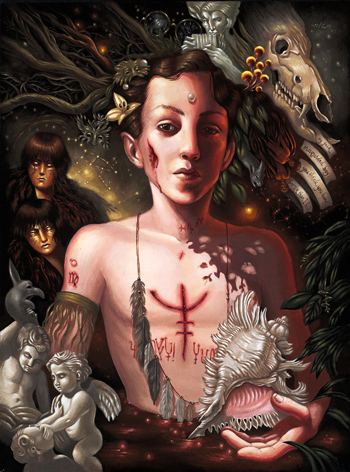 What would you like to be remembered for??
Some sort of important contribution to the arts, preferably something I do with my sister. And we would be remembered by friends and neighbors as a pair of reclusive and eccentric spinsters who tell macabre fairy tales and give strange objects to kids on Halloween.?
How would you prefer to die?
Quickly and painlessly.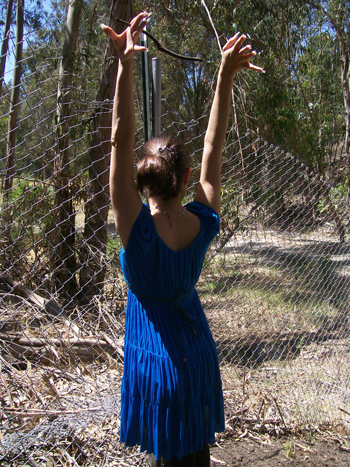 To learn more about the artist, check out this in-depth interview recently conducted by Andrew Michael Ford here...