Banksy vs King Robbo Documentary on UK Channel 4
Juxtapoz // Friday, 16 Sep 2011
1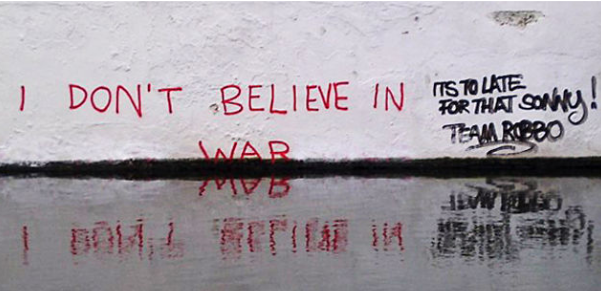 If you have 45 minutes today, and you probably do because it is a Friday and most people we know are in full online video sharing mode, you can watch this Banksy vs King Robbo street art "battle," the most mainstream street art battle you can think of, documented on UK's Channel 4.
The drama in the video's summary is what makes this the most fun: 
"The graffiti war between the two men began in the early 90s but was re-ignited by what was widely seen as an unforgiveable transgression of strict graffiti rules by Banksy.
"It was an act that pulled 80s legend King Robbo out of retirement to retaliate in the place where it all began, the streets.
"The film goes behind enemy lines as the war escalates, until tragic and unforeseen circumstances bring about an unexpected ceasefire."