Pure Beauty Moves to The Met: Video Interview x A Look at the Show
Juxtapoz // Monday, 25 Oct 2010
1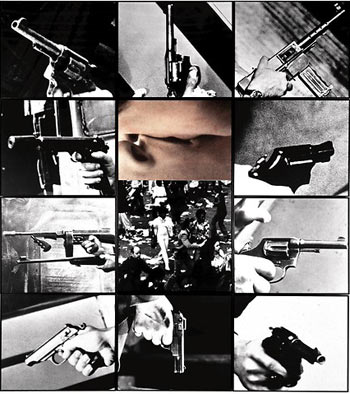 After a highly successful run at the LACMA, John Baldessari: Pure Beauty moves on to The Met in New York. This is the first major U.S. exhibition in twenty years to survey the work of this legendary American artist, widely renowned as a pioneer of conceptual art.
Pure Beauty opened at The Met this past Wednesday, and the new location is a stunning host for this wonderful exhibit. Baldessari is regarded as an artist who reinvented conceptualism with his relaxed, irreverent sense of humor.
When he first started really producing work in the 1960s, most of the big shot artists were in NYC but Baldessari was based in the suburban town of National City – a place which served as a source of inspiration, and even subject, in many of his earlier works.
Baldessari was an avid reader and taught art for most of his life. Some even argue that his legacy will be more important as a teacher than as a visual artist. His open 'why-not' sort of attitude towards life greatly informed his teaching style, as well as his own photography and painting.
As his career blossomed in the '70s, Baldessari's habit of including cheeky, straightforward text to his works helped propel other artists to lead well-known and successful careers doing their own photo or text-based art.
"I remember at a party in SOHO," Baldessari tells The New Yorker, "Barbara Kruger [Juxtapoz cover #118] and Cindy Sherman came up to me, and Cindy said, 'You know, we couldn't have done it without you.' "
John Baldessari had his first retrospective exhibition in the U.S. in 1981, at the New Museum for of Contemporary Art in New York. Should you be lucky enough to return to NYC two decades later, be sure to take a look at Pure Beauty at The Met. It's sure to be time well spent.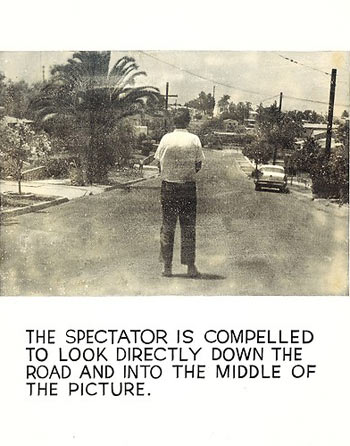 The Spectator Is Compelled..., 1966–1968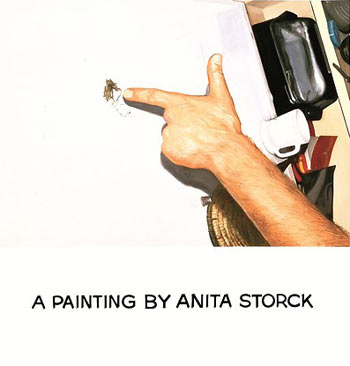 Commissioned Painting: A Painting by Anita Storck, 1969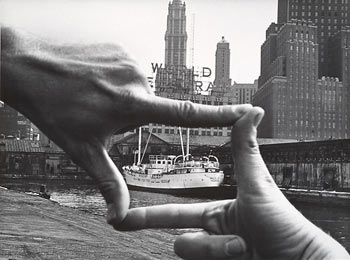 Hands Framing New York Harbor, 1971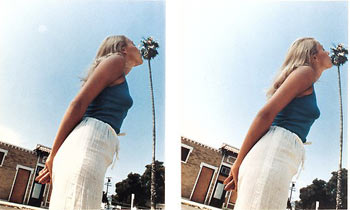 Kissing Series: Simone, Palm Tress (Near), 1975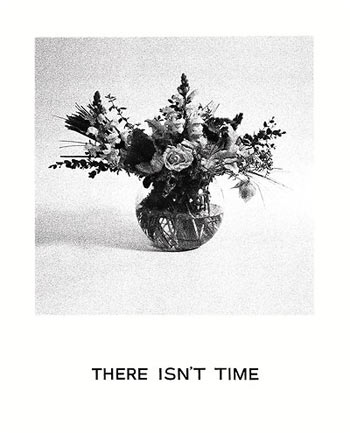 Goya Series: There Isn't Time, 1997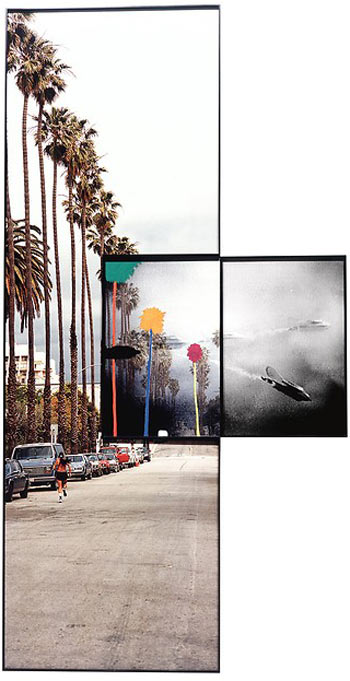 The Overlap Series: Jogger (with Cosmic Event), 2000–2001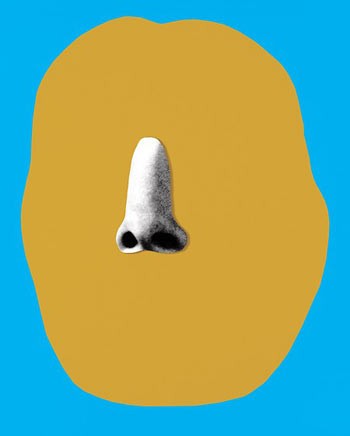 Nose & Ears, Etc.: Head (with Nose), 2006
John Baldessari: Pure Beauty
Through January 9, 2011
The Met