The Story of Keep Calm and Carry On (Video)
Juxtapoz // Monday, 02 Apr 2012
1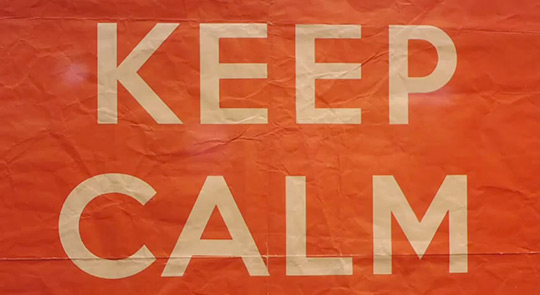 You have seen the poster campaign be re-ignited in bookshops and craft stores over the past ten years, and this video chrnicles the Keep Calm and Carry On poster story from its origins in World War II and its reemergence.
A quick synopsis:
A short film that tells the story behind the 'Keep Calm and Carry On' poster. Its origins at the beginning of WWII and its rediscovery in a bookshop in England in 2000, becoming one of the iconic images of the 21st century. Film, music, script and narration by Temujin Doran.
http://www.studiocanoe.com/index.php?/profile/
Concept and production by Nation.
http://www.wearenation.co.uk/