First Look: Banksy at MOCA's "Art In the Streets"
Street Art // Thursday, 14 Apr 2011
1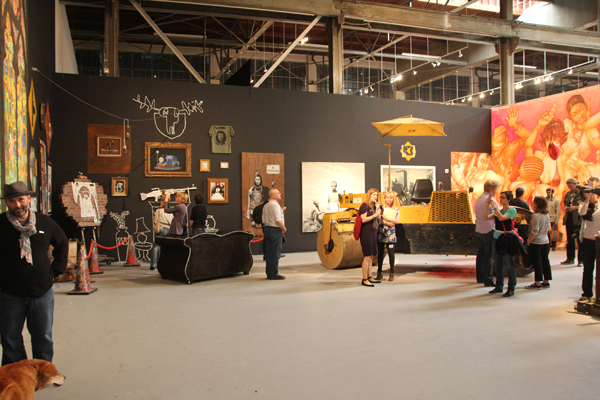 Of course, Banksy was the "special guest" today at MOCA's Art In the Streets. The best kept non-secret had a large space next to Street Market, Jamie Reid, and a fantastic mural by Mode 2. Banksy brought in some really nice paintings, and a very large construction vehicle to, you know, hang out in a museum.