New York Public Artist arrested for "planting false bombs"
Street Art // Tuesday, 22 May 2012
1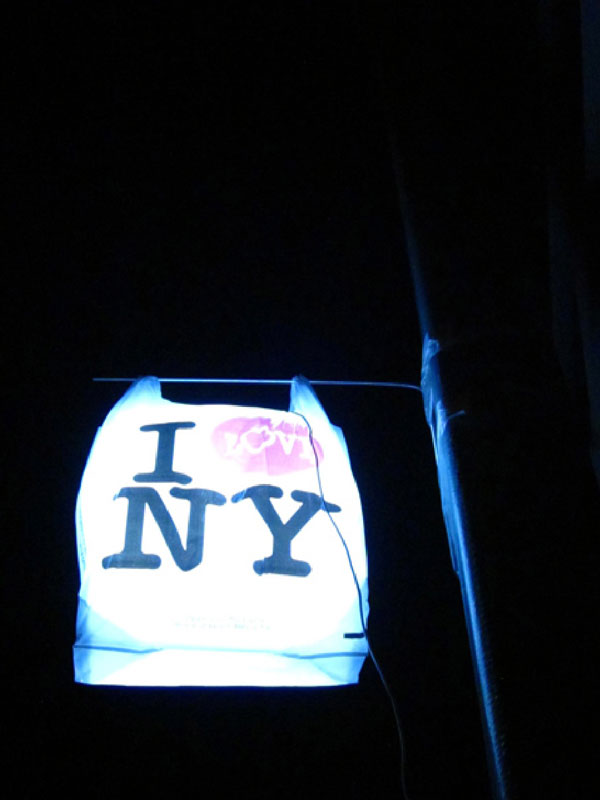 A Brooklyn-Based artist who had installed a series of illuminated "I Love New York" bags to lampposts in Brooklyn was arrested early Saturday morning and charged with planting false bombs, along with several other charges.  Takeshi Miyakawa, a visual artist and furniture designer, was placing the bags as a public project to show his love for the city and to lift people's spirits.  At the artist's arraignment, he was ordered to be held for an additional 30 days for a mental health evaluation by the Judge.  The total racket of charges is as follows, two counts of placing a false bomb or a hazardous substance, reckless endangerment, placing a false bomb or a false substance in the 2nd degree, and criminal nuisance in the 2nd degree.  Only in a post 9-11/Giuliani New York are stories like this made.