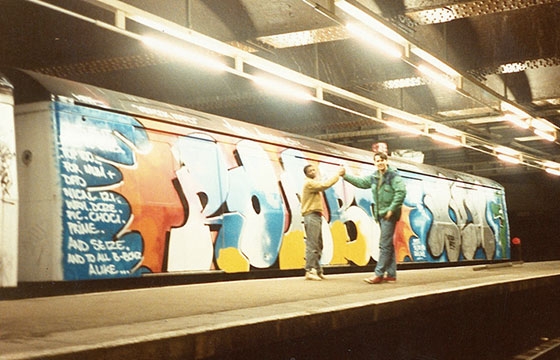 Graffiti // Monday, August 04, 2014
Last week, London-based graffiti legend Robbo passed away. The prolific writer, who rose to prominence in the '80s and disappeared off the scene in the early '90s, left a large impact on the UK scene. In 2009, Robbo emerged from retirement after the world famous street artist, Banksy painted over but incorporated one of Robbo's pieces that dated back to 1985.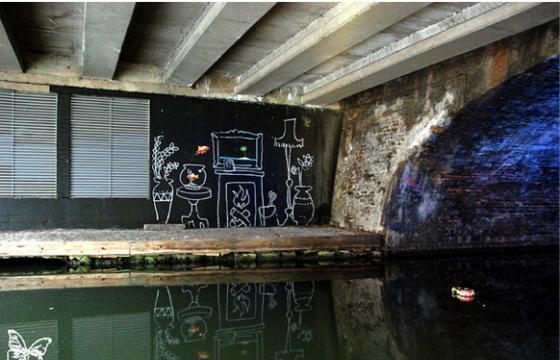 Street Art // Monday, January 17, 2011
We can't confirm that this is a Banksy mural in Camden in London, but because it is a bit fun to see a mural on the spot where Banksy and Robbo had their infamous row, we wanted to pass this along to you. More images after the jump . . .